We are happy to announce that Menara Ventures has invested in SensePass, an innovative digital payment network that enables brick-and-mortar merchants to accept any customer payment method, such as account-to-account e-wallets, ACH, rewards, cryptocurrencies, loyalty points and coupons, as well as credit and debit cards loaded onto Apple, Google Pay or directly to SensePass' wallet of wallets, supported by a banking-grade level of security.
Back in 2018, Moty Arcuschin (Co-Founder and CEO) joined Chen Cohen (Co-Founder and COO) and Nir Alperovitch (Co-Founder and CTO) in their mission to enable retailers to accept all types of customer in-store payments, in addition to the currently accepted payment methods of cash or credit cards.
Moty and Chen served together in the Israel Air Force technology unit, while Chen and Nir worked together on the launch of 'Bit', the first Israeli eWallet launched in 2016 by Bank Hapoalim, one of Israel's two largest banks.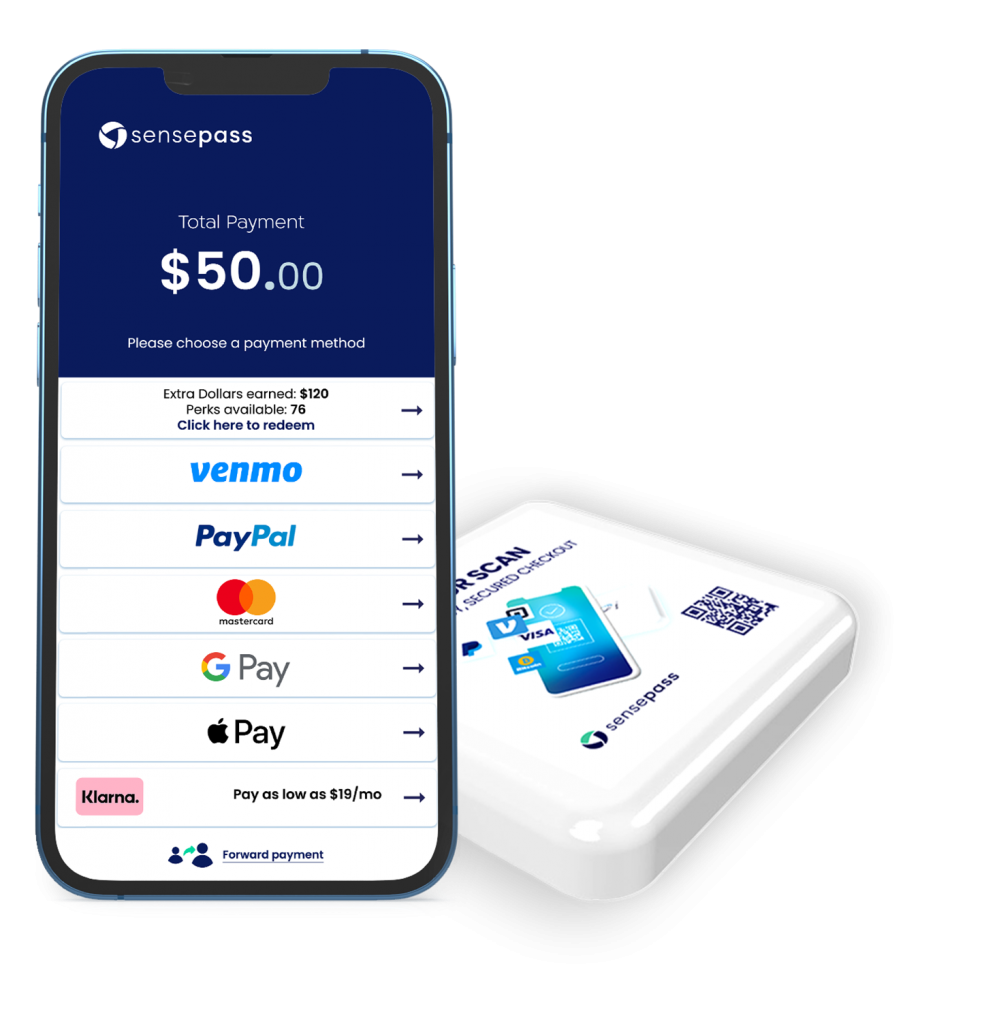 What SensePass offers

SensePass enables retailers and brick-and-mortar merchants to accept a much wider variety of payment methods both in-store and online.
Today in the physical store, retailers accept payments in cash or via credit card. However, a growing number of shoppers either don't have a credit card or have their money stored in a variety of eWallets. This means that when these shoppers step into a store, they cannot easily use payment methods such as PayPal, Venmo, AliPay, Klarna, crypto-wallets etc., all of which are conveniently acceptable on any eCommerce website today. This reduces shoppers' in-store spending power, and in turn reduces retailers' in-store conversion and revenues, while increasing friction.
The SensePass solution provides retailers with an omnichannel alternative payment platform. Using its open platform, SensePass allows each retailer to choose the payment methods it wishes to accept from a long list of supported methods. Retailers then receive a simple sticker tag, or a pad, to be placed in-store, requiring neither electricity nor wires. It is paired to the retailer's Point Of Sale system in a simple one-time process, allowing shoppers to simply tap it to pay. Customers need not install anything or register anywhere in order to immediately and seamlessly pay with their own eWallet.
Why we invested in SensePass
In our opinion, the trend is clear: more and more people, especially Gen Z and Millennials in the US (but not only) keep a growing portion of their money outside of the traditional banking system in a variety of eWallets. Shoppers would like to be able to use alternative payment methods to seamlessly pay via whatever eWallet they are using, both online and offline in-store.
In parallel, we see that the Visa-Mastercard duopoly is facing fierce criticism while the US Congress is promoting the Credit Card Competition Act that would give merchants the ability to route Visa and Mastercard credit card transactions over alternative networks.
This seems like the perfect storm heralding the beginning of a new era for the in-store payments space. We are confident that SensePass will be one of the driving forces of this revolution and will greatly benefit from it.